KIA Knots Extensions
Are you fed up of thin hair? Have you gone through the mill with other extensions and bonds ruining your hair? Try KIA Knots Extensions!
Kia Styles, after more than 11 years' experience using every single extension under the sun including pre bonds, micro rings, tapes, nano rings, locks and weaves etc realised that one thing – although the client was happy when the hair first goes in, when it comes to the day of removing or refitting, they are often far from happy. They often find themselves with sections of hair falling out, clumps of glue, lots of breakage, bald patches and chunks of matting. This can cause serious itching, bald patches, stress patches, dandruff and even mild alopecia not to mention, thinning the hair even more!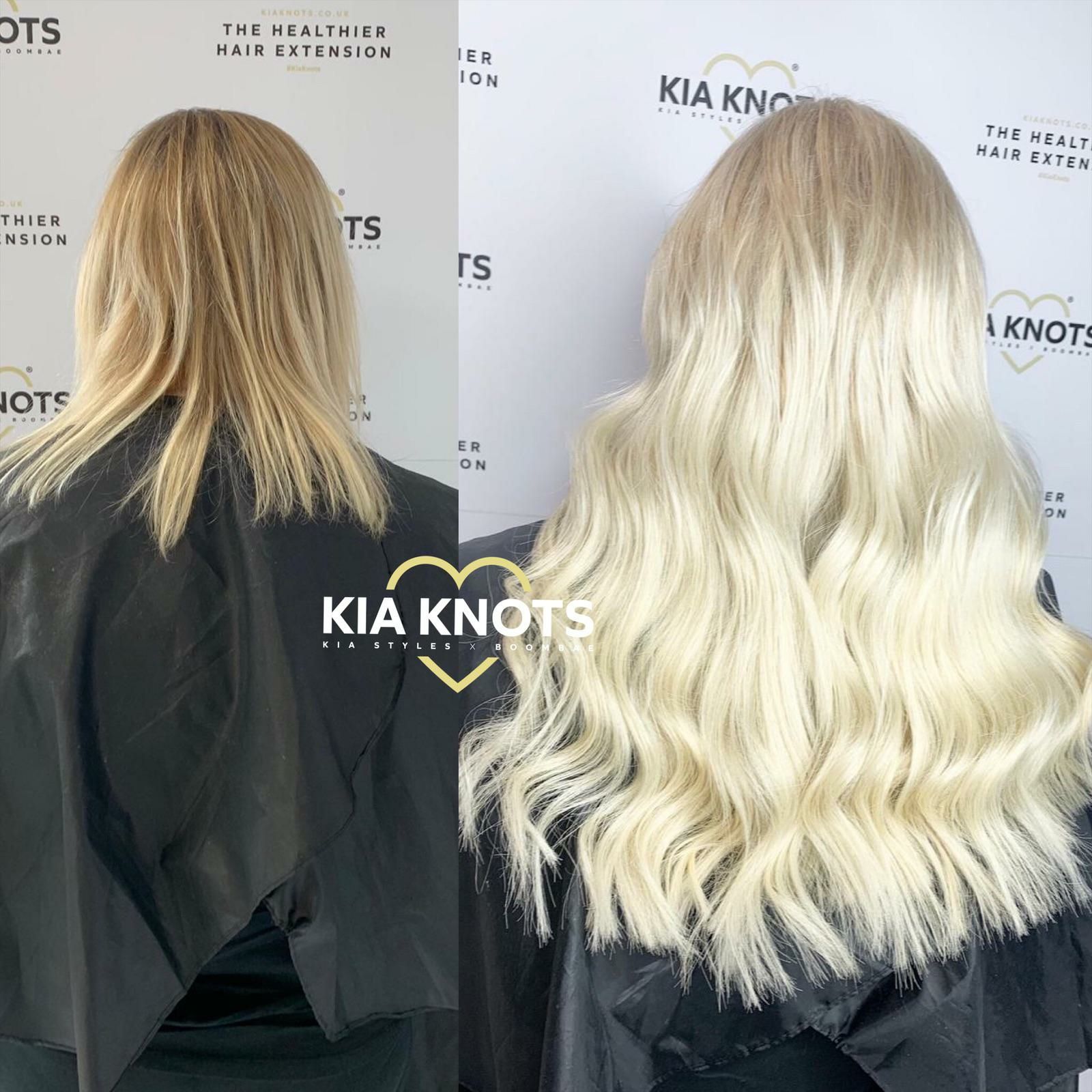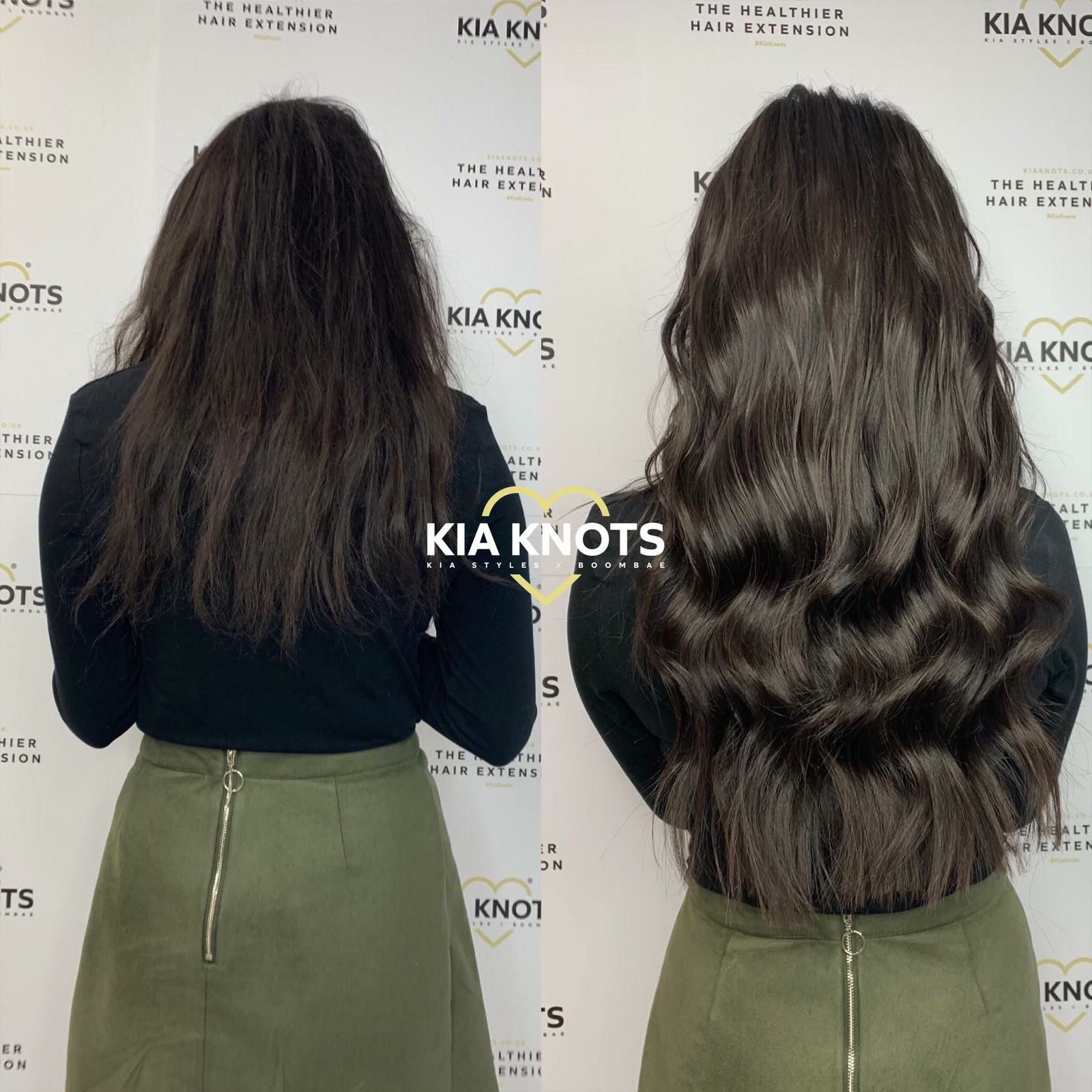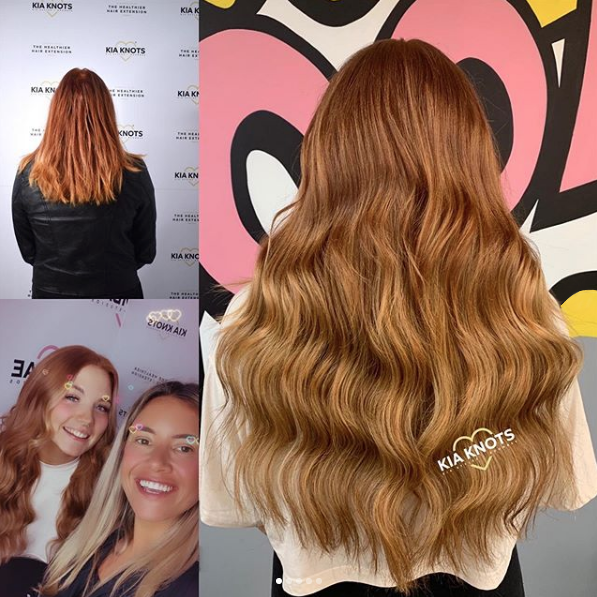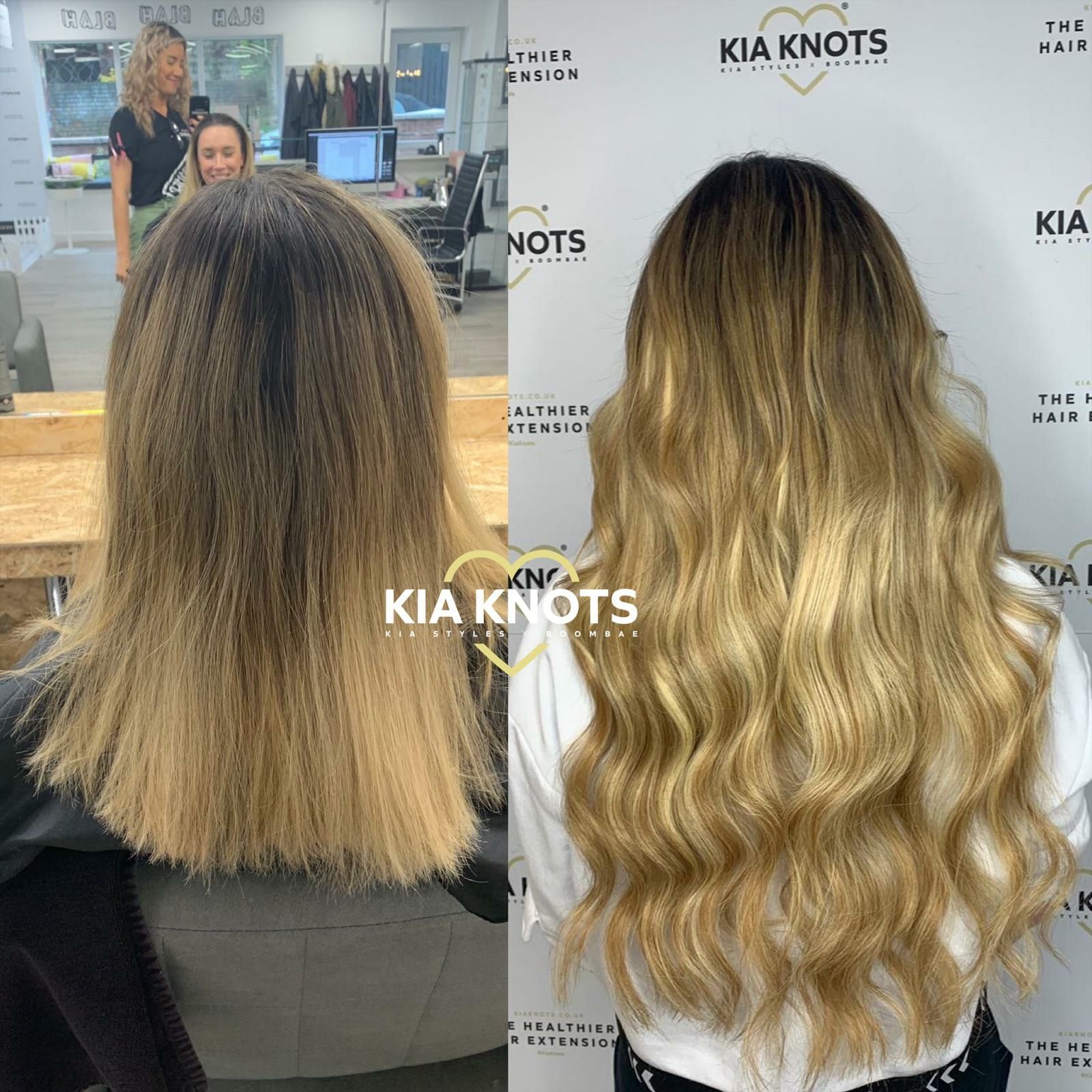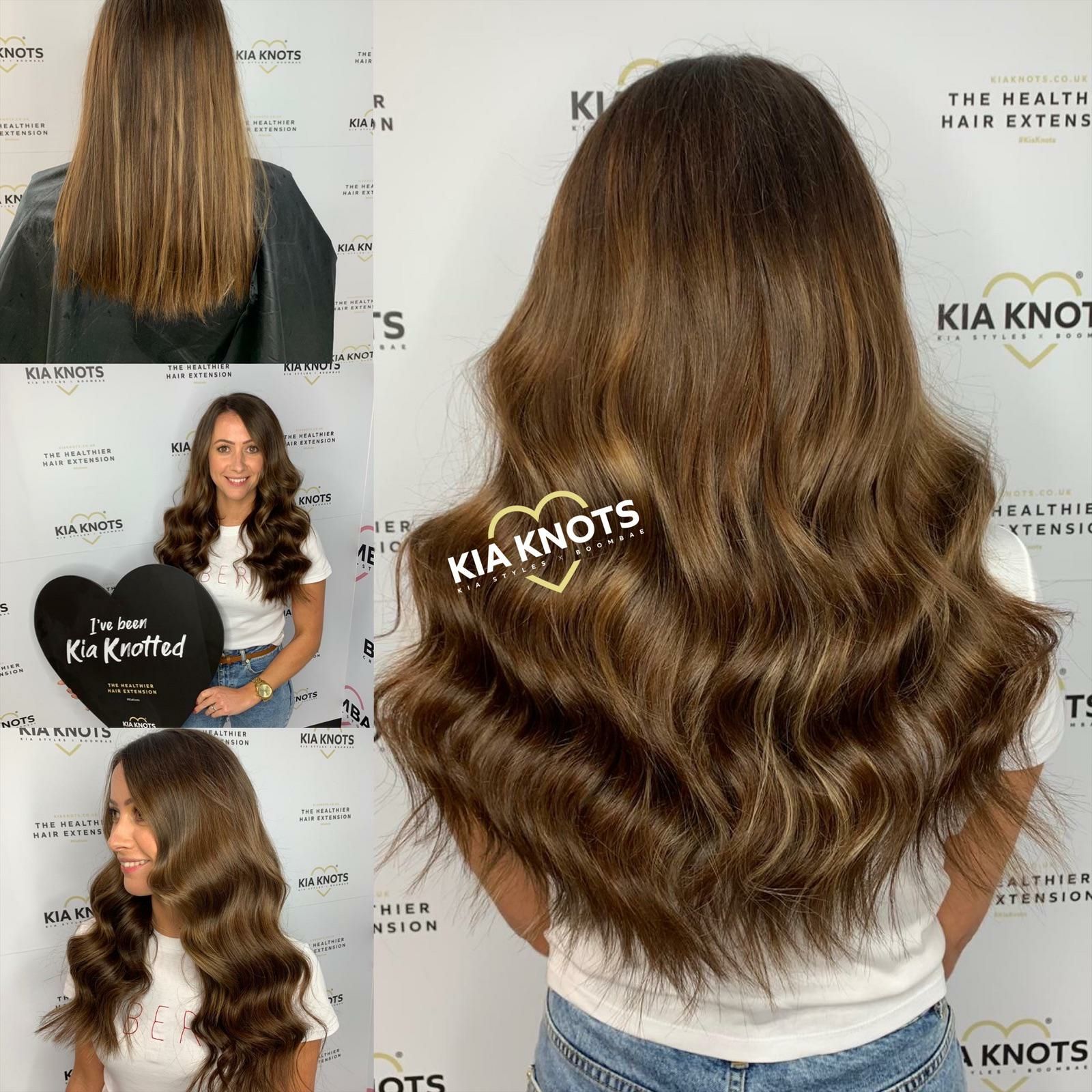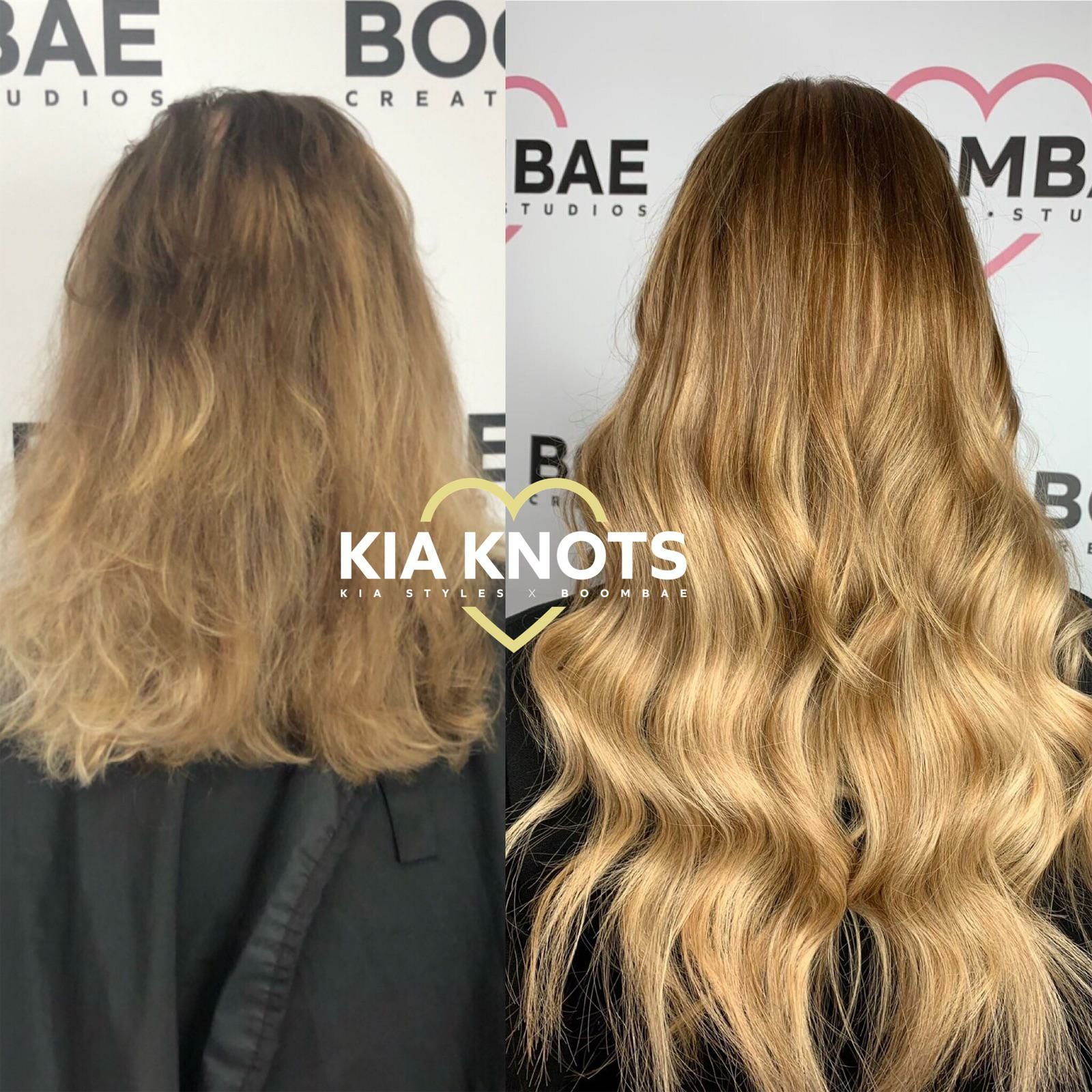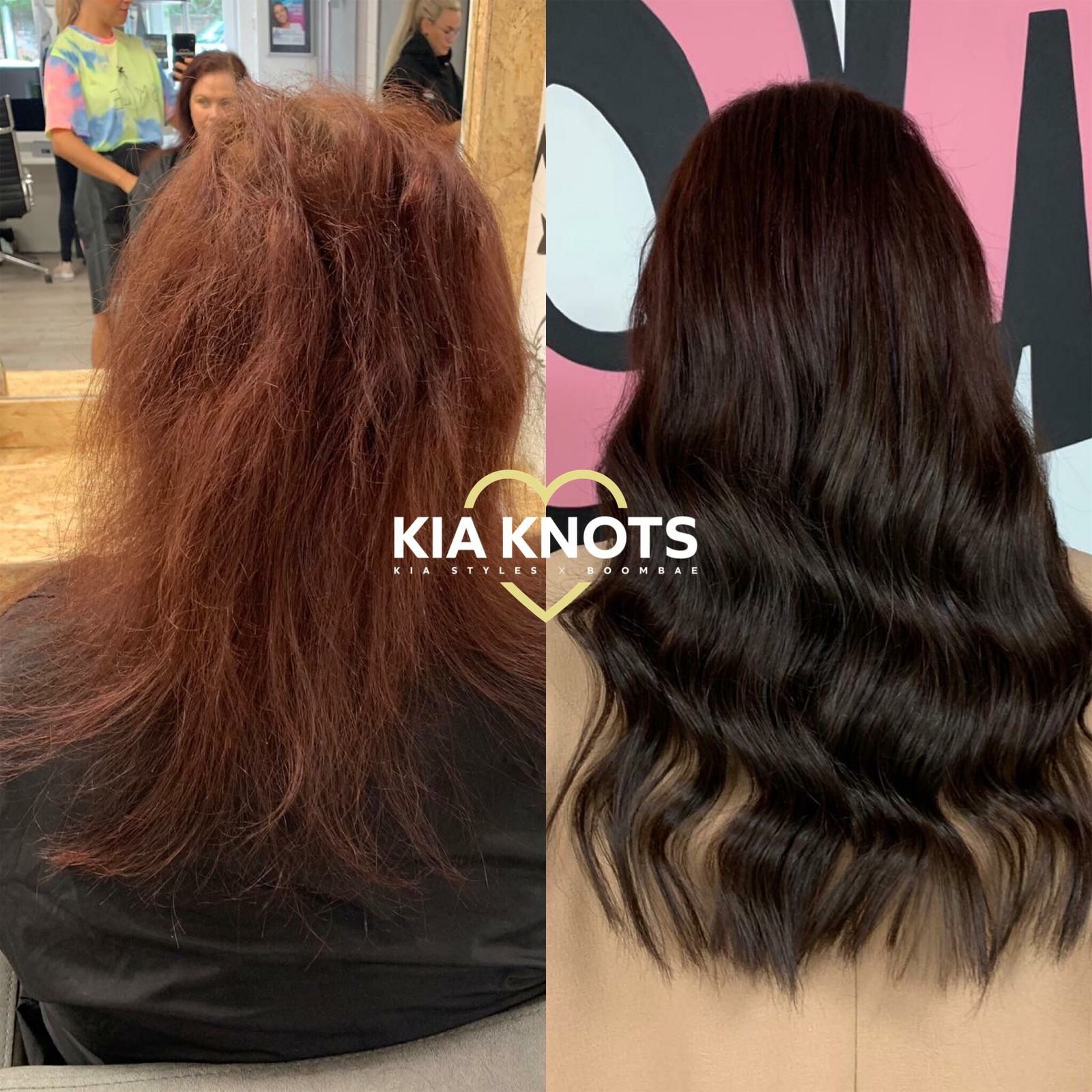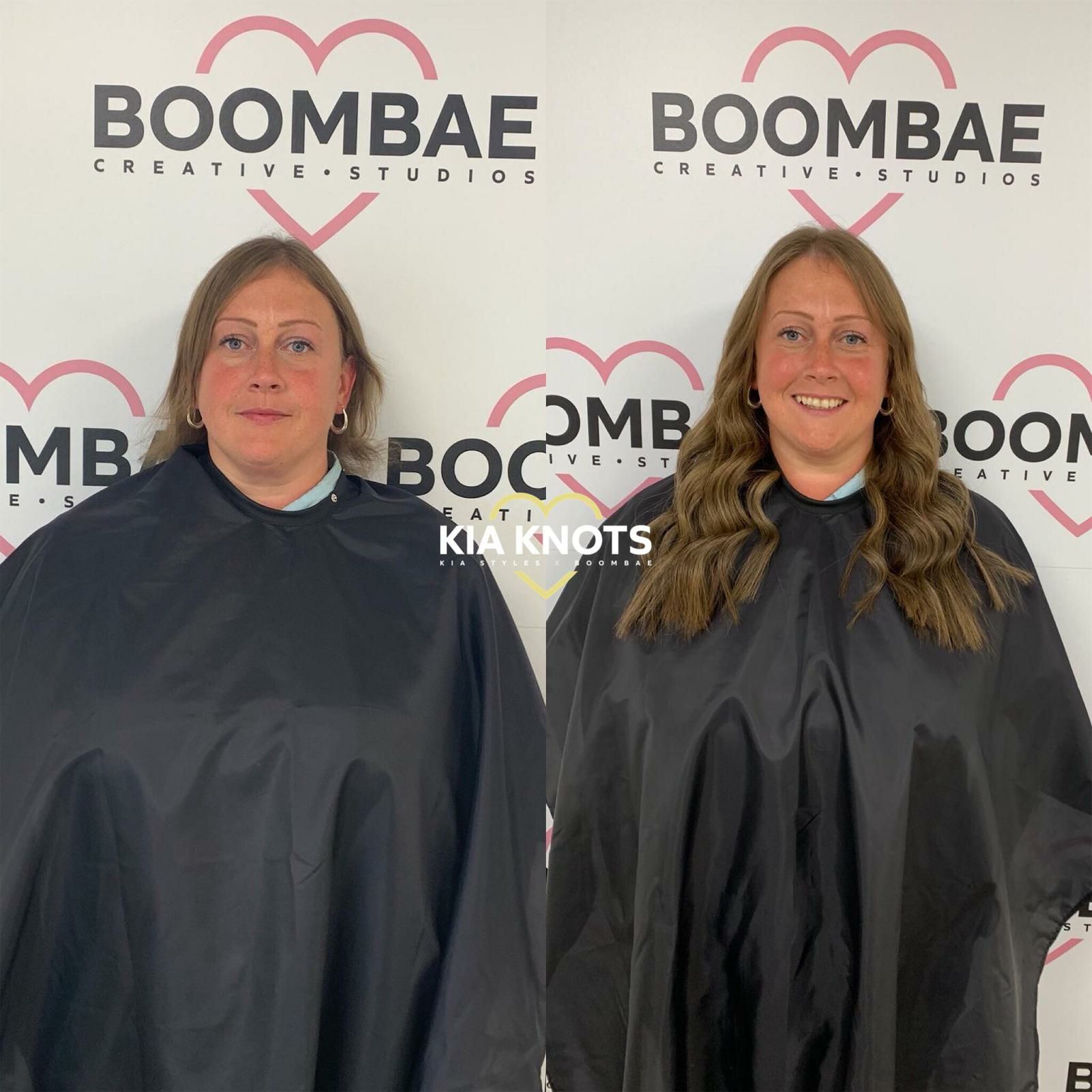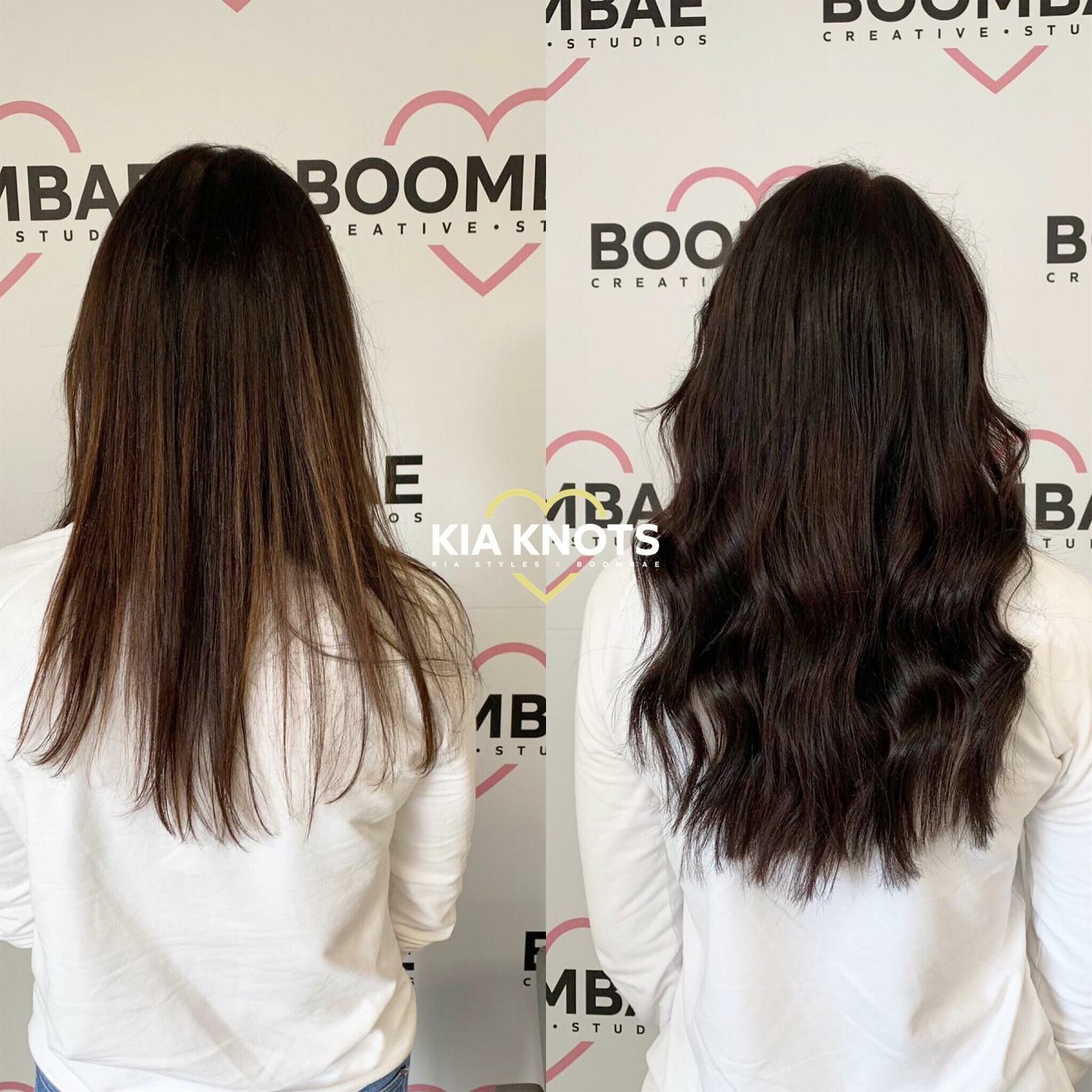 KIA Knots Extensions
Kia Style's is a Brazilian knots specialist and she will leave you smiling from ear to ear after your appointment. Kia's researched and trialed many other solutions, knowing that extensions are such a growing industry but still had so far to come when it came to preserving the hair of the client.
Boombae have finally found a technique, KIA Knots Extensions and putting a twist on the knots and the technique and making it her own, Kia invented KIA KNOTS.
Book your KIA Knots Extensions appointment with Kia today using the form below.
About KIA Knots Extensions
What are KIA Knots Extensions?
Brazilian knot are in essence – a thread-based solution, wrapped around the hair to hold the hair and new hair in place. There is no heat involved, there is no glue involved, zero harsh and harmful chemicals ruining the hair breaking the hair follicle and therefore snapping. There are no metal parts/rings that can dig into individual hairs again snapping the hair. Refitting is easy peasy, often completed every 3 months – the hair can last up to 15 months if you look after it with treatments and regular refitting.
What hair do you use for KIA Knots Extensions?
We use the highest quality human Russian hair. Why? Because it is the best out there! It's not cheap either but it lasts. It is silky smooth and robust! You must be careful when buying hair (if you ever do!) we have travelled all over the world to source the best. We have sourced a sustainable and ethical supplier in Russia that we trust and love to make sure our KIA Knots Extensions are the best.
How much are KIA Knots Extensions?
Half head £400, full head £600 and refitting is £150 – £200.
How long do KIA Knots Extensions take?
Half head – around 3 hours. Full head – 4-5 hours.
You need to be prepared to spend a good half day in the salon but don't worry, you will be well looked after with complementary drinks, mags, treats and great banter!
If I wear my hair up will you still see the knots?
You will always see any extension bond – unfortunately, especially if your hair is pretty fine. Kia will always try and 'hide' the knots. If you are someone that wears your hair up A LOT then let Kia know and she will really try and hide the knots more-so than usual. It means not putting the knots so close to the sides.
Want extensions now but can't afford them right now? Spread the cost over 3-12 months, high acceptance rates, low interest rates, interest free periods and fast answers.
Make A Booking
Click Book Now to make a booking or alternatively fill out the form below and we will get back to you as soon as possible.
WANT TO JOIN IN?
WE'RE HIRING!
JOIN MANCHESTER'S FRESHEST HAIR SALON NOW AND BE YOUR BEST IN OUR AMAZING NEW BOOMBAE SALON. FILL OUT YOUR DETAILS BELOW AND WE WILL GET BACK TO YOU SOON!