Aesthetics
AJ Aesthetics holds clinics ever Friday in our funky salon. She's an advanced trained aesthetics practitioner. Known by her AJ signature lips.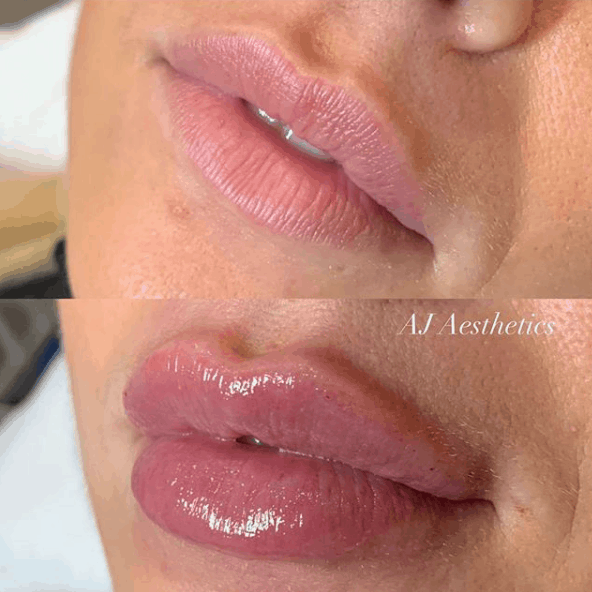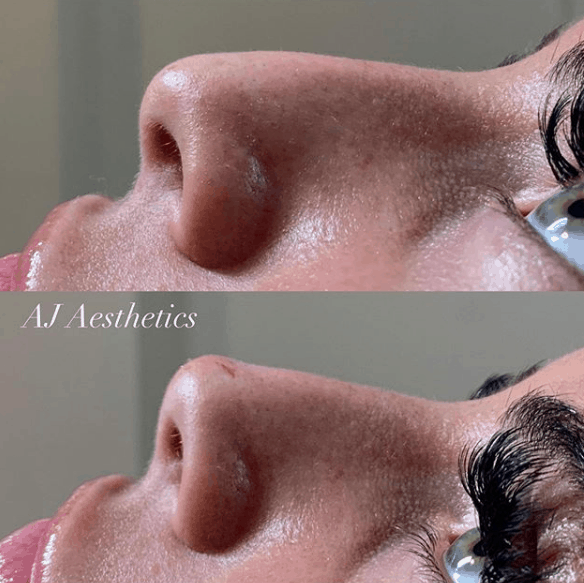 Prices
Alice offers a wide range of treatments. Lip fillers, Non-Surgical Rhinoplasty, Anti Wrinkle injections, B12 vitamin injections… everything you need! 
Lip Enhacement
Revolax 0.55ml £100 – 1ml £160
Juvederm 0.55ml £120 – 1ml £180
Teosyal 0.55ml £120 – 1ml £180
Non Surgical Rhinoplasty
Full Treatment £200
Tip Lift Only £130
Nasolabial Folds (smile lines) £160
Anti Wrinkle Injections
1 Area £90
2 Areas £140
3 Areas £170
B12 Vitamin Injections
x 1 £30
x 4 (when purchased together) £ 100
Profhilo
Single Treatment £ 180
2 Treatments (4 weeks apart) (recommended) £320
Sculpting packages (Jawline, Cheeks, Chin)
Make A Booking
Click Book Now to make a booking or alternatively fill out the form below and we will get back to you as soon as possible.